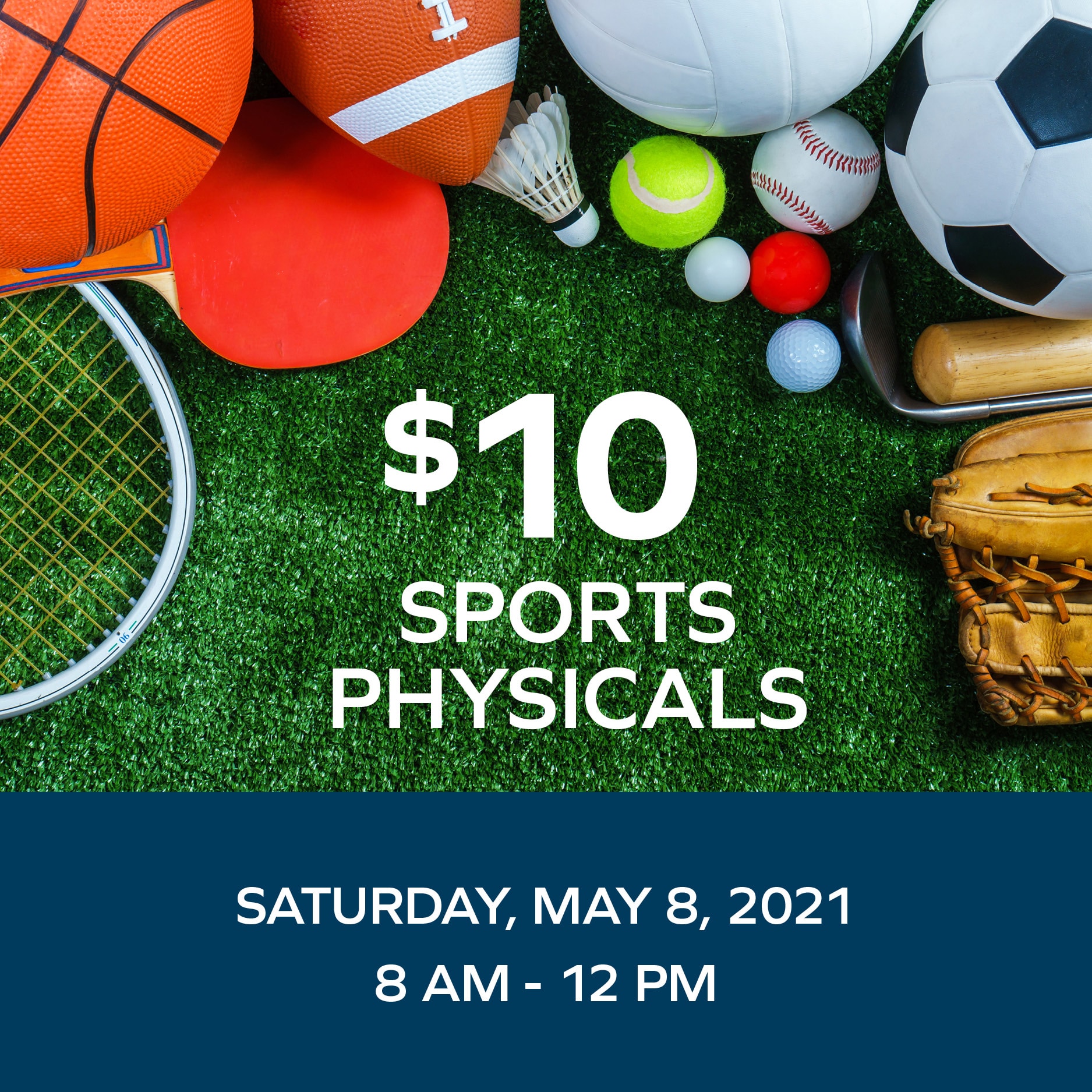 Northern Arizona Orthopaedics to Host Sports Physicals and Donate Funds To Flagstaff High School's Athletic Department
Flagstaff, AZ (April 19, 2021) – As high school sports return this year,  Northern Arizona Orthopaedics is giving yet another reason for parents to schedule their teens' sports physicals before sports begins. 
On May 8, 2021, the providers from Northern Arizona Orthopaedics and DeRosa Physical Therapy will offer sports physicals for high school students for just $10. This one-day event will take place from 8am – 12pm at the Summit Center, located at 1485 N. Turquoise Drive in Flagstaff.
Northern Arizona Orthopaedics will then match the money collected from Flagstaff High School (FHS) students who receive sports physicals at the event and donate the total amount to the FHS Athletics Department. 
"Over the last year, many students have been engaged in distanced learning, and sports seasons were canceled or delayed.  With high school sports returning this year, it is a great opportunity for these athletes to reconnect with teammates and share the camaraderie so closely tied to sports, said Sport Medicine Surgeon Yuri Lewicky, MD, at Northern Arizona Orthopaedics.  "To help do our part, we feel it's important for us to be able to offer families the necessary sports physicals at an affordable cost and donate that money back to the athletes in our community." 
No appointments are needed, but families are encouraged to come early as physicals will be conducted on a first-come, first-serve basis. Doors open at 8am and all students under the age of 18 must be accompanied by a parent or guardian.
This is the ninth year in a row that Northern Arizona Orthopaedics has held an annual sports clinic and matched FHS fees. In that time, they have donated $17,450 to the local high school.
About Northern Arizona Orthopaedics: 
Northern Arizona Orthopaedics is the largest orthopedic practice in the region, with clinic locations in Flagstaff, Prescott Valley and Sedona. To treat all of your musculoskeletal care needs, we have surgeons specializing in multiple sub-specialties of bone and joint care, including spine.  As part of the Northern Arizona community for over 48 years, we have built a reputation for quality care and Experience You Can Trust.
For media inquiries, please contact:
Daniel Goldberg
Sr. Director of Marketing, Branding and Communications at HOPCo
623.241.8694
Daniel.Goldberg@hopco.com