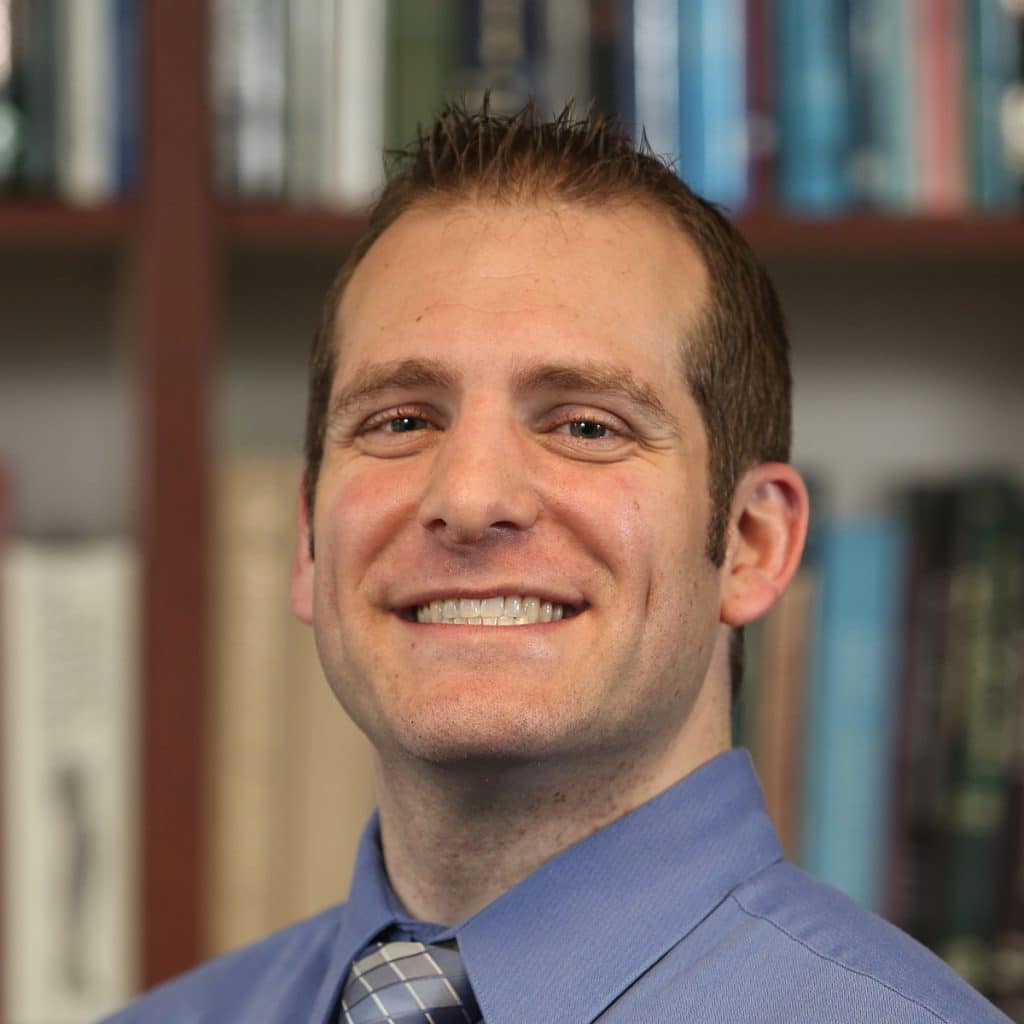 Adult Joint Reconstruction of the Hip & Knee
Orthopaedic Trauma
Fellowship: University of Virginia
Residency: University of Florida – Jacksonville
Medical Degree: University of Utah
Bachelor's Degree: Brigham Young University
"One of the sweetest joys in this life is helping relieve someone else's pain and suffering. I love being an orthopaedic surgeon because I am able to see patients overcome their injuries and musculoskeletal problems and improve their quality of life. I may not have all the answers, but I will do my best to provide the very best care an orthopaedic surgeon has to offer."
Procedures & Areas of Interest
Anterior & Posterior Hip Replacement
Arthritis
Complex Fractures
Complex Hip & Knee Disorders
Femur Fractures
Hip & Knee Injuries
Internal Derangement of Knee
Osteoarthritis of Hip & Knee
Pain from Primary Total Hip Replacement
Pain from Primary Total Knee Replacement
Revision Total Knee Arthroplasty
Revision Total Hip Arthroplasty
MAKO Robotic Joint Replacement Surgery for Hip and Knee
Total & Partial Knee Replacement
NAVIO Robotic Joint Replacement Surgery for Knee
Cody Martin, MD is a fellowship-trained orthopaedic surgeon who specializes in Orthopaedic Trauma and Adult Joint Reconstruction of the Hip and Knee.
Dr. Cody Martin cares for patients through the Arthritis & Fracture Care Specialty Center at Northern Arizona Orthopaedics. Specialty-trained in robotic joint replacement surgery and a minimally invasive approach for hip replacements, Dr. Martin offers his patients multiple, innovative and personalized approaches to hip replacements.
Dr. Martin earned his fellowship certificate focusing on Hip and Knee Joint Reconstruction from the University of Virginia. He completed his residency program from the University of Florida-Jacksonville with clinical rotations at the Mayo Clinic – Florida. Dr. Martin earned his doctoral degree in medicine from the University of Utah. Prior to his doctoral degree, he earned his undergraduate education from Brigham Young University in chemical engineering with University Honors.
Active in the medical community, Dr. Martin holds professional memberships with the American Academy of Orthopaedic Surgeons, American Association of Hip and Knee Surgeons and Alpha Omega Alpha Honor Medical Society.
Research, Publications & Presentations
Publications:
Peer-Reviewed Journal Articles:
Intra-Articular Corticosteroid Injections for Symptomatic Knee Osteoarthrtitis: What the Orthopaedic Provider Needs to Know. Martin CL, Browne JA. Journal of the American Academy of Orthopaedic Surgeons. 2019 Sep;27(17):e758-e766.
Opening a New Level II Trauma Center near an Established Level I Trauma Center: Is This Good for Trauma Care? Martin CL, Aldridge P, Harris AM, Perkins CH. Journal of Orthopaedic Trauma. 2016 Oct;30 (1 0): 51 7-523.
Blood Transfusion Associated with Shoulder. Hardy JC, Snow BJ, Hung M, Martin CL, Tashjian RZ, Burks RT, Greis PE. Arthroplasty. Journal of Shoulder and Elbow Surgery. 2013 Feb;22(2):233-239.
Non-Published Peer-Review Journal Articles:
Martin CL , Browne JA (submitted for publication). Chapter 59 Total Hip Arthroplasty with Periprosthetic Femoral Fracture. Hip Surgery: Tricks of the Trade. Thieme.
Nanoemulsions of Non-Toxic Fluorocarbon Liquids Used to Transfect Genes with Applied Ultrasound. Martin CL, Pitt W. Brigham Young University Journal of Undergraduate Research. http:// jur.byu .edu /? p=45 45. 12/07.
Peer-Reviewed Book Chapter:
Management of Metastases and Neoplasms in the Hip. O'Connor MI, Sherman CE, Martin CL. Chapter 28. Lieberman JR and Berry DJ, Advanced Reconstruction Hip 2. American Academy of Orthopaedic Surgeons. 2017.
Presentations:
Poster Presentations:
Effects on a Level 1 Trauma Center by a Level 2 Trauma Center in Close Proximity. Martin CL, Aldridge P, Harris AM, Perkins CH. Poster presented at University of Florida Jacksonville Research Day, Jacksonville, FL. 05/15.
Evaluation of post-ischemic myocardial remodeling using magnetic resonance diffusion tensor imaging. Martin CL. Poster presented at: University of Utah Frank Tyler fall Medical Student Research Symposium, Salt Lake City, UT. 10/09.
Oral Presentations:
Hip Replacement: What's true, what's not true, and what's new? Martin CL. Continuing education presentation to the Northern Arizona Providers Group (NAPG), Flagstaff Medical Center, Flagstaff, AZ.10/18.
Femoral Revision with DJO EXPRT Hip System. Martin CL. Hands-on cadaver surgical instruction also provided concerning DJO hip and knee replacement techniques. Honorarium provided. 2018-2019 Fellowship Introduction Training at the University of Virginia, Charlottesville, VA. 08/18.
Evaluation and Management of Osteosarcoma. Martin CL. Grand Rounds presentation at Mayo Clinic Florida, Jacksonville, FL. 07/15.
Pediatric Non-Supracondylar Elbow Fractures. Martin CL. Grand Rounds presentation at Nemours Children's Specialty Clinic, Jacksonville, FL. 04/15.
Rotator Cuff Tears. Martin CL. Grand Rounds presentation at UF Health Jacksonville, Jacksonville, FL. 01/15.
Professional Affiliations
American Academy of Orthopaedic Surgeons
American Association of Hip and Knee Surgeons
Alpha Omega Alpha Honor Medical Society