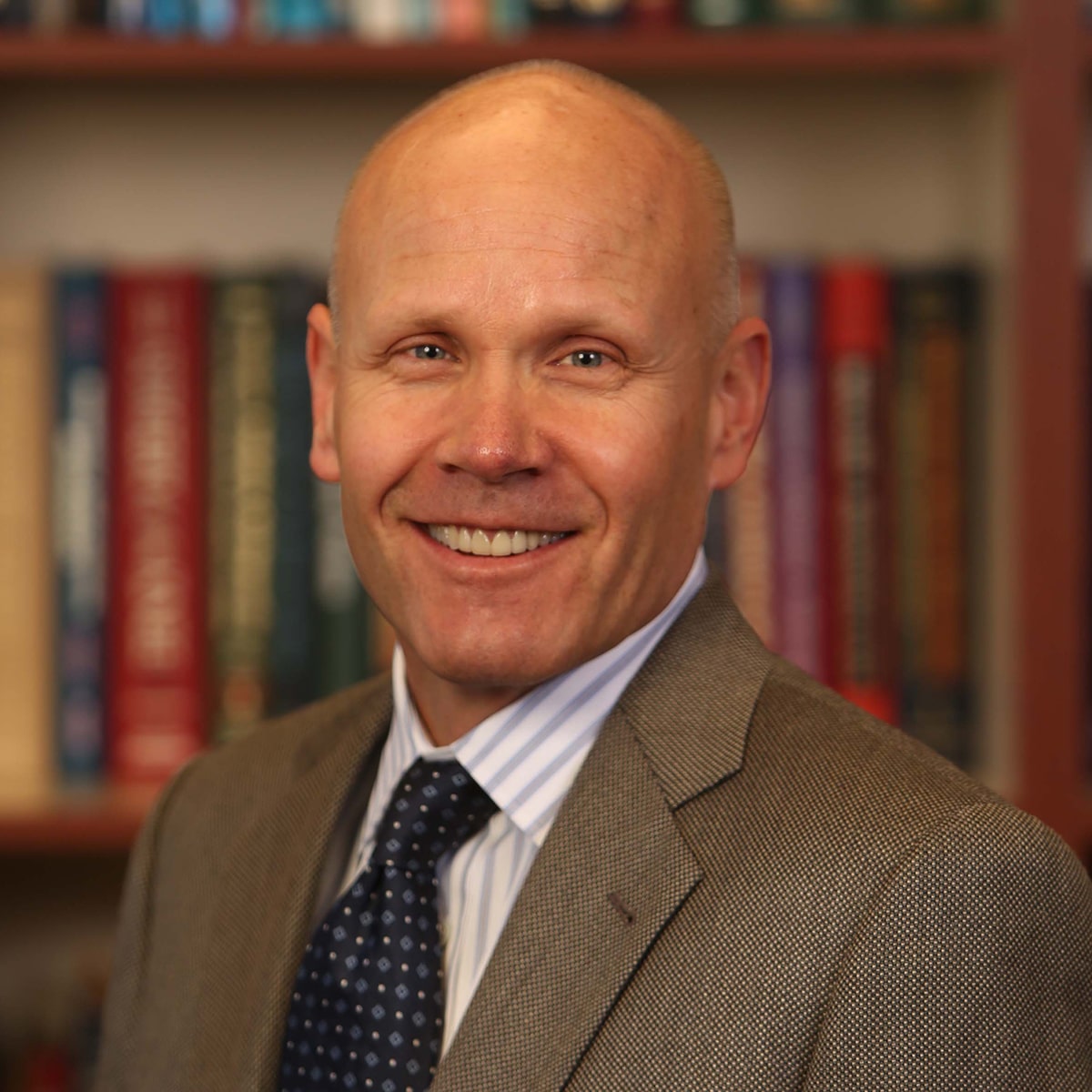 Request A Visit
Joel T. Rohrbough, MD
Orthopedic Sports Medicine, Adult Joint Reconstruction
Education
Fellowship: Hospital for Special Surgery
Residency: Loma Linda University Medical Center
Doctoral: Loma Linda University Medical Center
Personal Quote
"Prompt assessment and treatment of sports injuries is key to getting athletes back to what they do best. This is why I am committed to my patients being seen as quickly as possible. I strive to provide them with what I would want as a patient: clear communication, an understanding of the condition and treatment and, when necessary, the highest level of surgical skill."
Procedures & Areas of Interest
Anterior Cruciate Ligament (ACL) Reconstruction
Biceps Tenodesis Surgery
Cartilage Restoration
Fracture Repair (Surgical & Non Surgical)
Knee Arthroscopy
Labral Repair
Platelet Rich Plasma Therapy
Rotator Cuff Repair
Shoulder Arthroscopy
Shoulder Arthritis & Reconstruction
Shoulder Instability Surgery
Tendon Repair
Professional Biography
Joel Rohrbough, MD is a fellowship-trained orthopedic surgeon. He specializes in Sports Medicine and Adult Joint Reconstruction Surgery of the Shoulder.
Before joining Northern Arizona Orthopedics, Dr. Rohrbough served as Chief of Orthopaedic Surgery at Davis-Monthan Air Force Base Hospital. His expertise in orthopedic sports medicine has allowed him to care for nationally known sports teams including, New York Giants, New York Mets, and New York Power, a professional women's soccer team. Since joining Northern Arizona Orthopaedics, he has built his practice caring for patients through the Sports Medicine Specialty Center for over 18 years. His primary focus providing surgical and nonsurgical treatment to patients with sports-related injuries and shoulder injuries.
Dr. Rohrbough earned his fellowship certificate from Hospital for Special Surgery, where he focused his studies in Sports Medicine and Shoulder Surgery. He completed his post-graduate education and doctoral degree from Loma Linda University. Dr. Rohrbough attending Pepperdine University to complete his undergraduate education.
Professional Affiliations
American Board of Orthopaedic Surgery - Diplomat
American Academy of Orthopaedic Surgeons - Fellow
American Academy of Orthopaedic Surgeons - Member
American Orthopaedic Society for Sports Medicine - Associate Member
Arizona Orthopaedic Society - Member
Arthroscopy Association of North America - Associate Member
Tucson Orthopedic Society – Member
New York Giants – Team Physician
New York Mets – Team Physician
New York Power – Team Physician
Northern Arizona University – Team Physician
Research, Publications & Presentations
Publications:
Peer-Reviewed Journal Articles:
In Press: Management of the arthritic cruciate insufficient knee. Williams RJ, Rohrbough JT. In Wickiewicz TL (ed): The Adult Knee. Lippincott Williams & Wilkins, Philadelphia, 2002.
Medial collateral ligament reconstruction of the ebow using the docking technique. Rohrbough JT, Altchek DW, Hyman J, Williams RJ, Botts JD. Am J Sports Med 2002 July/August 30 (4) 541-8.
Medial collateral ligament injuries. Rohrbough JT, Altchek DW, Cain EL, Andrews JR. In Altchek DW, Andrews JR (ed): The Athlete's Elbow, Lippincott Williams and Wilkins, Philadelphia, 2001.
Posterior cruciate ligament reconstruction: single- vs double-bundle technique. Rohrbough JT, Warren RF, Wickiewicz TL. Tech in Orthop, 16(2): 119-126, 2001.
SLAP Lesions: Recognition and Treatment. Rohrbough JT, Levinson M, Williams RJ, Altchek DW. In Sports Physical Therapy Section Home Study Course, American Physical Therapy Association, 2001.
Overuse injuries in the elite rock climber. Rohrbough JT, Mudge MK, Schilling RC. Med Sci Sports Exerc 32(8): 1369-72, 2000.
Radiographic osteoarthritis in the hands of rock climbers. Rohrbough JT, Mudge MK, Jansen C, Schilling RC. Am J Orthop 27(11): 734-738, 1998.
Subdeltoid lipoma presenting as subluxation of the glenohumeral joint. Rohrbough JT, Jobe CM. J Shoulder Elbow Surg 4(3): 225-227, 1995.
Athletic injuries and the throwing athlete—Elbow. Fealy SJ, Rohrbough JT, Allen AA, Drakos MC, Altchek DW. In Orthopaedic Knowledge Update, Sports Medicine 3, American Academy of Orthopaedic Surgeons, Rosemont, 2002.
Other Articles:
Out of Socket: Shoulder Injuries. Rohrbough JT, Rohrbough SB. Climbing 205:120, 06/01.
Twist and Shout; Collateral Ligament Injuries of the Finger. Rohrbough JT. Climbing 201:136, 03/01.
Beat the Enemy Before It Strikes; Concepts of Injury Prevention. Rohrbough JT. Climbing 200:124, 02/01.
Pop Goes Your Climbing Season; Injuries to the Finger Pulley System. Rohrbough JT. Climbing 198:126, 11/00.
Patient Testimonials
"Dr. Rohrbough's surgery and his team has made me feel important and the surgery on my shoulder has been up to my expectations. I am completely satisfied with my care." – L.H.
"I don't believe anyone could have performed a better surgery on my knee. I still have a bit of the sharp pain that was bothering me so much prior to the surgery, but it is greatly diminished, and I am confident that the knee will recover to a level of performance significantly better than it has been for years. I think your entire team was very professional and caring, and that you are an eminently skilled surgeon. Thank you." – L. W.