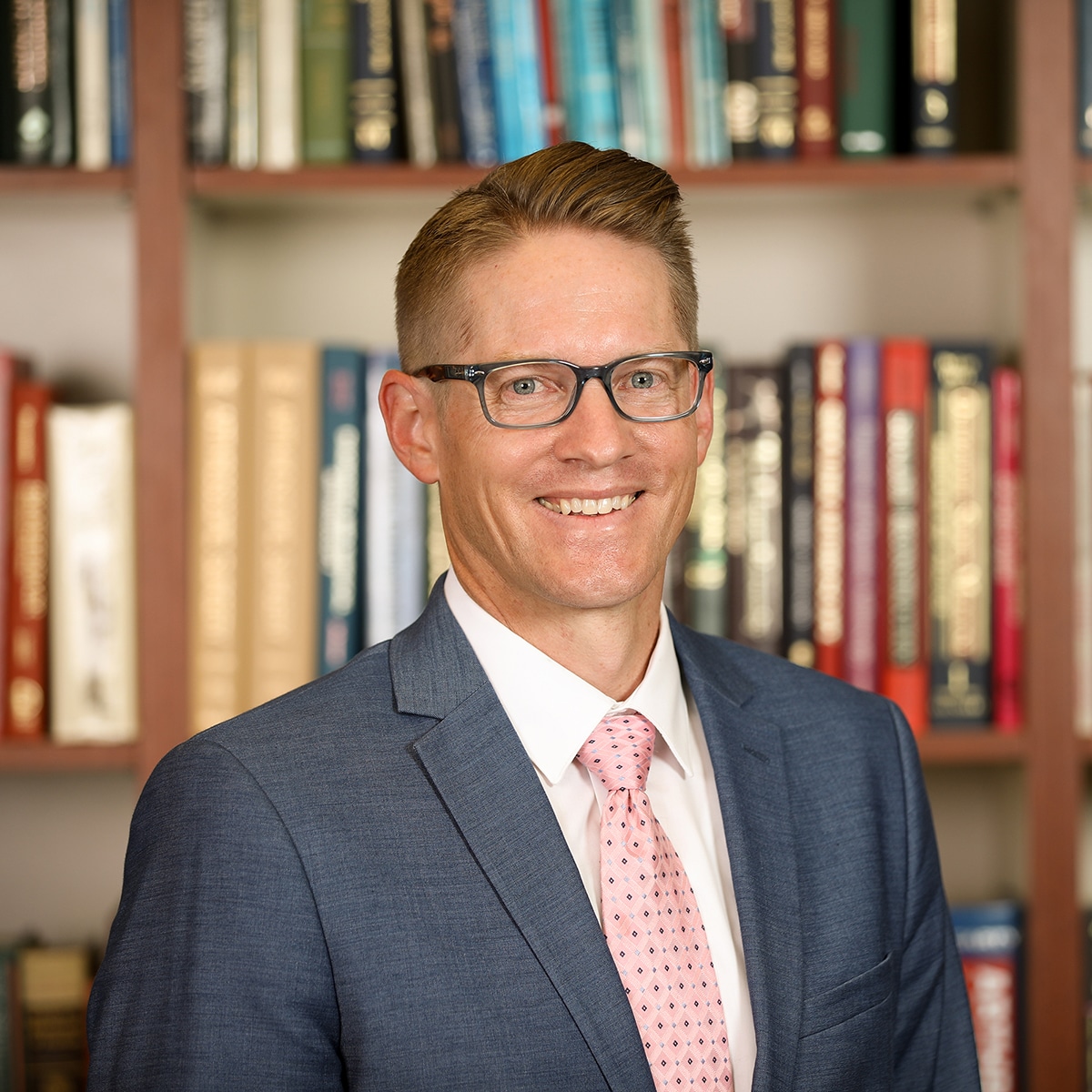 Request A Visit
Hayden Poulson, DPM
Foot & Ankle Surgery
Education
Fellowship: Salt Lake Orthopaedic Clinic
Residency: Tuba City Regional Medical Center
Internship:Tuba City Regional Medical Center
Doctoral: Midwestern University
Undergraduate: Weber State University
Personal Quote
Medicine is a blessing in my life. I treasure the opportunity to share a partnership with my patients that works to achieve desired goals and outcomes that reduce their overall pain and increase their daily activity. I enjoy keeping family, friends and neighbors healthy and able to enjoy the life we've been given.
Procedures & Areas of Interest
Achilles Tendinitis
Arthritis
Arthroscopy of the Foot & Ankle
Bursitis
Clubfoot
Diabetic Charcot Correction
Extensive Reconstruction of the Forefoot & Hindfoot
External Fixation
Flat Foot and High-arch Reconstruction
Foot & Ankle Trauma and Fractures
Gait Analysis and Biomechanical Evaluation
Hallux Valgus (Bunion) Correction
Hammertoes
Ingrown Toenails
Lesser Toe Deformities
Lower Leg Deformity Correction
Minimally Invasive Foot Surgery
Plantar Fasciitis
Sports Medicine
Sprains & Strains
Tendinitis & Tendinosis
Warts
Wound Care
Professional Biography
Hayden Poulson, DPM is a fellowship-trained and board certified orthopedic Podiatric Foot and Ankle Physician.
Before joining the team at Northern Arizona Orthopaedics, Dr. Poulson cared for patients at Salt Lake Orthopaedic Clinic where he earned his fellowship certification in Foot and Ankle Reconstruction. Dr. Poulson received his residency training from First Nations Podiatric Residency Program at Tuba City Regional Medical Center where he was named Chief Resident. During this time, he developed a true appreciation for the people of the Navajo and Hopi Reservations and returned to complete a 3-year residency where he gained further clinic and surgical training and experience. He also spent time caring for residents in rural Crown Point, and in the bottom of the Grand Canyon where he provided foot care such as diabetic screening, education and preoperative assessments to the people of the Havasupai Tribe.
Dr. Poulson earned his doctoral degree from Midwestern University. He earned his undergraduate degree from Weber State University. Dr. Poulson is an active member in the medical community holding memberships with the American Podiatric Medical Association and the American College of Foot and Ankle Surgeons.
Professional Affiliations
Quarterly Cadaveric Lab Instructor, 2016-2018
American Podiatric Medical Association (APMA), Member 2015-Present
American College of Foot and Ankle Surgeons (ACFAS), Member 2015-Present
Leadership Roles
Tuba City Regional Medical Center, Chief Resident, 2018-2019